North Campus Apartments
Apartments Near UT Austin…but not TOO close.
North Campus apartments are located in an area also known as Hyde Park. Though Hyde Park refers to a small portion of North Campus, the terms are generally interchangeable. This area is bordered by Dean Keeton St., Guadalupe St., 51st St., and IH-35.

North Campus is generally considered to be quieter and less busy than West Campus. The area's proximity to the University of Texas assures that a large number of residents are students, but there are also many families, young professionals, and older residents. There is a great variety of property types including apartments, condos, rental houses and duplexes, as well as a large number of owner-occupied houses. The largest supermarket in Central Austin (H.E.B.) is located in North Campus, as are many cafes, restaurants, coffeeshops, and other entertainment. Many UT Austin grad students live in North Campus apartments in Austin.



Some of the rental properties in this area are within walking distance to UT. There are also two UT shuttle bus routes (653 and 656) plus two Capitol Metro lines (#1 and #7) that pick up and drop off directly on campus. The large grocery store mentioned above is also on one of the bus lines.

Apartments in North Campus near UT generally require a 12 month lease beginning in June, July or August. However, there are always a limited number of 9 month leases available for August move-ins.
Pricing:
North Campus Apartments / Hyde Park Austin Apartments
Efficiency / Studio >> 850 and up
1bed-1bath >> $910 and up
Two bed-one bath$1350 and up. ($675 per bedroom)
Two bed-two bath $1525 and up. ($763 per bedroom)
Two bed-two bath with washer and dryer $1600 and up. ($800 per bedroom)
All prices include parking.
Find your North Campus Apartment Near UT Austin Today!
Shopping & Grocery near UT North Campus Apartments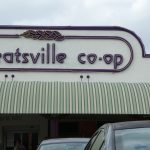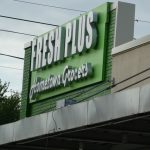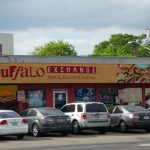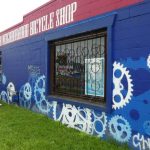 One of the best features of living in North Campus / Hyde Park is the great variety of shopping and dining options. You can get your groceries at smaller stores like Wheatsville Co-op and Fresh Plus.  If you prefer a full-featured supermarket, H.E.B. is conveniently located within walking distance of many Austin apartments in Hyde Park. Looking for something stylish? Buffalo Exchange is vintage clothing heaven. The North Campus area also includes the Triangle, which gets you one-stop shopping for gifts, apparel, shoes, office supplies, electronics and more. Also, most North Campus apartments are close enough to bike to UT. You might want to stop by The Peddler Neighborhood Bicycle Shop and grab a helmet or spare bike chain.
Coffee Shops near Hyde Park Austin Apartments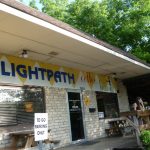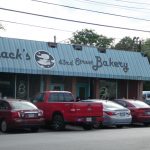 For many of us, coffee is an everyday requirement for staying upright and functional. Thankfully, North Campus and Hyde Park are loaded with caffeine refill stations including Quack's Bakery, Flightpath Coffee House, Dolce Vita, La Tazza Fresca. Of course, North Campus also has a Starbucks (or two).
Restaurants in North Campus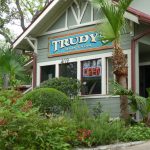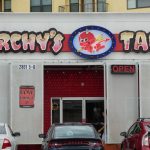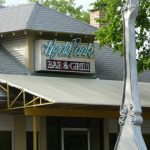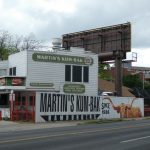 All that "studying" making you hungry? Good news! North Campus is full of great places to grab a bite. Tex-Mex rules Austin so it's no surprise that North Campus is full of great places to grab a taco or three. Maudies, Trudy's, El Patio, Torchy's Tacos and Julio's Cafe are all staples of Hyde Park. Also, Taco Shack on the Drag is the a popular spot for breakfast tacos to-go. Sandwiches more your style? Check out the quirky Avenue B Grocery & Market in the heart of Hyde Park or New World Deli.
Burgers are the main attraction at Dirty Martin's but they also happen to have pitchers of beer, which is handy. Hyde Park Bar & Grill also serves a great burger with their special Hyde Park Sauce and crazy-good french fries but the Horseshoe might be one of the best things ever invented. It's like an open-faced burger covered in fries and queso – nap not included. Hopdoddy in The Triangle is a new, ultra-popular local chain burger bar that everyone should experience at least once. Last but not least, all you vegetarian-types don't need to feel left out. Mother's Cafe is right in the center of Hyde Park and serves a full menu of vegetarian and vegan meals that include enchiladas, sandwiches and brunch!
Drinks and Sweets Near UT North Campus Apartments
Need a drink? Try Dirty Martin's for pitchers of beer on the patio, Trudy's for Mexican Martinis, and Spider House Ballroom for drinks and live music. If the old-school dive bar is more your style, Hole in the Wall on the Drag is an Austin institution.
No list of places to eat in North Campus would be complete without Austin-original Amy's Ice Cream. It is conveniently located on Guadalupe St. and widely considered the best ice cream ever created by man (or woman). Hot day? Sweet tooth? No problem.